---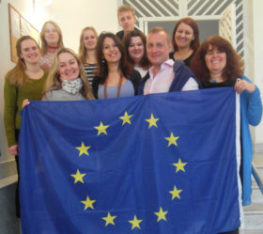 "Professional Volunteering" (ProVol) was a European partnership between Gemeinsam leben & lernen in Europa e.V. ((Germany), Volunteering Matters (United Kingdom), Centrul de Volontariat Cluj-Napoca (Romania) and Dobrovolnické centrum Ustí Nad Labem (Czech Republic) lasting from 2014-2016.
Coordinated by "Gemeinsam leben & lernen in Europa", it developed an accessible, flexible and sustainable European model for training volunteer coordinators and volunteers, with a view to improving the effectiveness of volunteering activities and the quality of services delivered. Its result is also a training curriculum and handbook for both groups.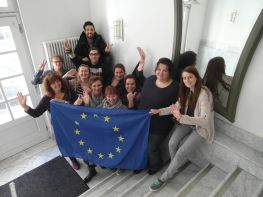 In 2016 the project continued under the name "Professional Volunteering Crossborder". It aim was to improve and spread the existing training. The ProVol training was transfered to Slovakia by Dobrovolnické centrum (Czech Republic) in cooperation with the Centrum Dobrovolnictva Banská Bystrica (Slovakia), and to Austria by Gemeinsam leben & lernen in Europa in cooperation with eb projektmanagement (Austria). In order to provide also the training for refugees and migrants with limited language skills of the host society, but also for people with learning and mental disabilities, the last two years the German and the Czech partner have further developed an easy language version of the existing training. The aim of the partnership is also to set up a European wide ProVol network in order to provide quality ProVol trainings across Europe.
From 2017 – 2019 another Erasmus+ partnership was running: " VOICE- Volunteer Organizations' Input to Community Education" was founded by 6 volunteer/(inter)cultural/neighborhood-centers across the EU. Together they wrote an eBook, which should be used as a guide for promoting Community Education programmes. The guide explains the idea and benefits of Community Education, and provides practical recommendations on how to implement own community education programmes. It also includes some best practice examples from the involved partners. The VOICE-Guideline you can find in the resource section.
ProVol, ProVol Crossborder and VOICE were funded by the European Commission's Erasmus+ programme.